I would like to say a huge welcome
Over the Christmas and New Year period we've been in one of the busiest times of the year for both small and large businesses. Craft forms an important part of the retail sector but why is crafting so important?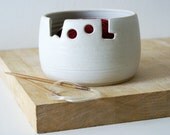 At one time in history craft wasn't just a luxury or unusual way to make a living, it was a necessity of daily life. If you didn't have something you'd either have to make it yourself or pay to have it done for you. Only with the advent of industrial manufacturing did we really loose that way of life, while it has many benefits it also puts into perspective the role of crafted products.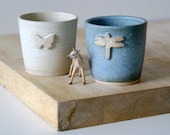 Crafted pieces are unique from the moment they're created, often specifically designed with the purpose they're used for in mind. There's an authenticity to them and that's something intangible and difficult to find in mass production.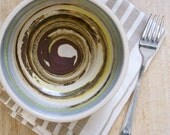 Gifting or buying handmade also celebrates traditional skills particularly in families where a craft gets passed down from generation to generation. It connects us physically to a place, time and person that once existed even if they're no longer with us.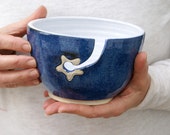 So next time you pull on those hand knitted socks you got for christmas, or drinking a cup of tea from a handmade mug think about not just all the time that went into making that piece itself - It's the lifetimes of learning and experience that contributed to it's making.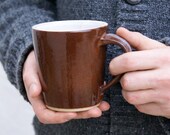 Links:
I hope you will all join me in thanking Victoria!
I love your yarn bowls! I think my favorite has to be the star
I hope you'll all check out Victoria's sites and check out her other fantastic work!