I would like to say a huge welcome
Hi Susan,
Thank you for inviting me to take part in a guest blogger spot.
Here goes:-
I'm Jan Davies and I'm the creator/designer/maker of all things
www.archietiggs.co.uk
.
I'm constantly asked where and how the name comes from/created.
When the day comes and my brand is famous
I will have to change the story of how it began but for the meantime this is it:-
It's the names of two handsome boy cats joined together.
My friend's cat is Archie and my cat is called Tiggs, as simple as that.
then made my own clothes.
I had my very own first sewing machine at the age of 17 and haven't stopped since.
The Archie Tiggs label started out approximately 4 years ago as a bit of a hobby
and i haven't looked back,
I gave up my part-time job to concentrate on my craft
which has now turned into a full-time commitment.
I find it extremely rewarding ,
it's great when you get positive feedback to your work from the public
and it's so satisfying when you get a returning customer.
I'm currently working on some more bunnies to boost stock for the Xmas period.
I especially love making the clothes for them.
It takes me back to the doll's making days.
My favourite creations are my cushions and the animals.
I especially enjoy making the embroidered crest cushions
and the Seaside cushions which i've sold out of at the moment.
and 4 years down the line Archie Tiggs is now stocked in
3 shops in the South London area.
My advice to anyone thinking of starting to set up their own shop
is to have confidence in their product because
if you believe in your product so will everyone else.
Perseverance and tenacity is key!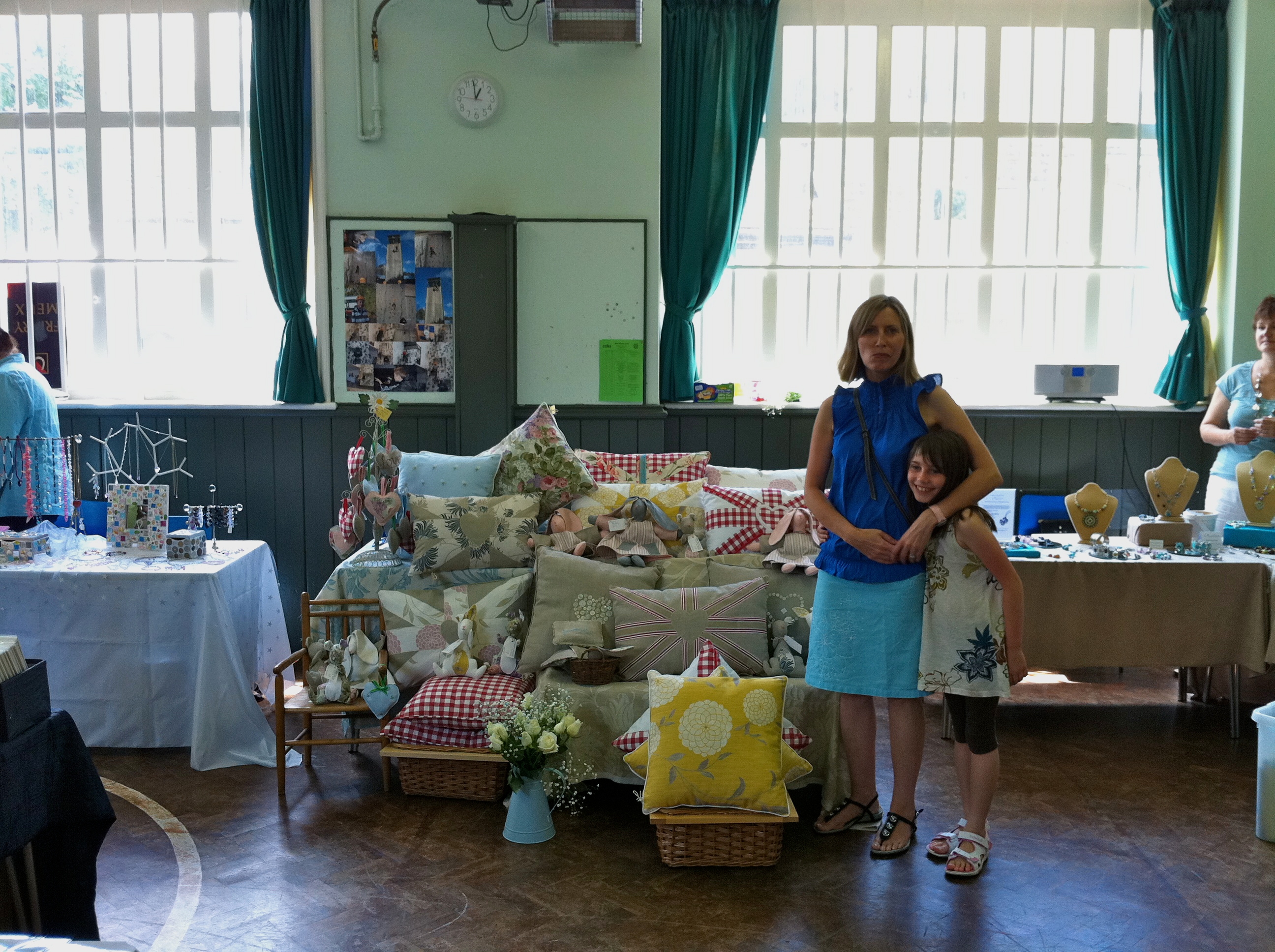 Thank you ever so much for sharing your work and your story with us.
The cushions look fantastic.
I hope you'll all join me in thanking Jan and visit her sites.
I hope you'll check out all of her amazing items.