I hope your week is going well!
I'm not really here today.
It's my birthday and I'm spending the day with my son & husband.
Don't forget you can get
buy one get one free
Just use the code "Happy Birthday"
The offer will run till the end of March 2014.
I am making good progress on my african flower rabbit:
I'm making all the pieces up with each colour round
and then I'll start putting it together.
My colour selection is slightly different than Jo's pattern.
I hope it looks as good :-)
It should hopefully look like this: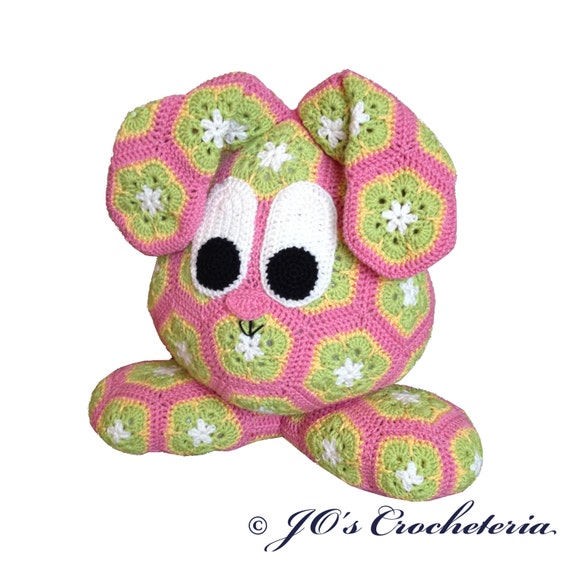 Don't forget to enter the
I am also linking up with:
Mister Linky's Magical Widgets -- Thumb-Linky widget will appear right here!
This preview will disappear when the widget is displayed on your site.
For best results, use HTML mode to edit this section of the post.