Last Wednesday I showed you a teddy bear I was making:
Theo the Teddy Bear
Here is what it should look like finished: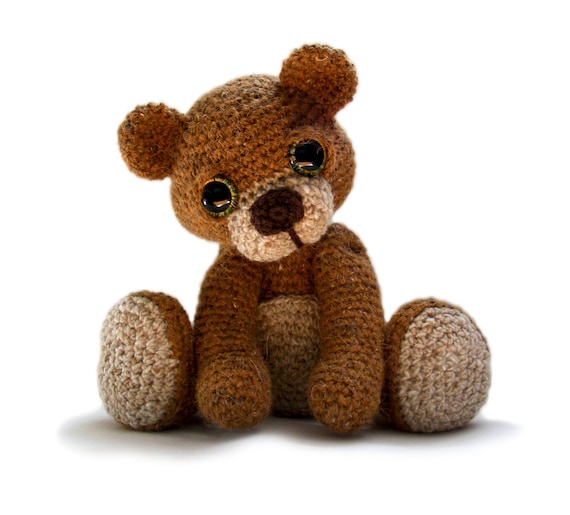 Well I didn't manage to get him finished for Friday.
I couldn't wait for next Friday to show him finished
so here is my Theo:
Theo the Teddy
Isn't he so adorable.
I have never made a poseable teddy before.
Kate makes it so easy to do.
I couldn't recommend this pattern highly enough .
The instructions are clear and you get details
for making either poseable or fixed limbs.
The pattern is in english terms
but Kate explains what US stitches you need to use.
Most of the pattern is in US sc.
I love the way she changed to colour of the yarn on the feet,
It was a really effective way to change colour.
I hope you like Theo.
Kate has soo many fantastic patterns in her shop: