I was lucky enough to win a fantastic #prize
The prize was a set of customized #Lip #Balms from

They arrived the other day and I've been jumping up
and down with glee ever since!
Don't they look fantastic!
I got to choose the full design.
Lisa sent me different designs to choose from
and then she kindly added my icon.
I got a huge selection of them and I am soooo grateful!
Not only do they look great they are in 5 different flavours.
Lavender Honey,Vanilla Bean, Herb Garden, Spice Chai & Tangerine
You can also get them in the following flavours:
Mango& Passionfruit, Herb Garden (Minted), Mango Tangerine,
Lavender Chamomile, Bergamot Orange, Tumaco Cocoa,
Minted Chocolate, Meyer Lemon & Geranium & Tangerine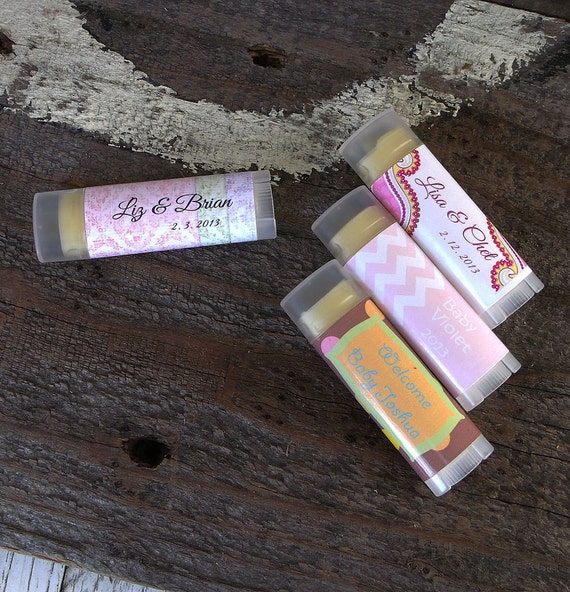 Each tube is individually shrink sealed for safety.
Each is personlised and All-natural lip butter/balms.
They are Perfect as event favors!
Every label is a custom design for each customer.
Each tube is an all-natural proprietary lip-loving blend of either Shea or Mango Butter,
olive and almond oils, beeswax, lip-safe essential oil blends, natural flavoring,
vitamin E and vegetable glycerides.
They leave your lips softened and protected sans any waxiness,
greasiness or cloying sweetness.
We promise the flavors/scents are natural and subtle enough
that you will end up smelling your lips all today which is never a good thing!
I love mine. My favorite has to be the Lavender Honey.
It smells fantastic!!!
I now carry one with me everywhere.
Lisa has fantastic customer service
and keeps you up to date throughout the process.
It's a fantastic personal service and the lip balms are fantastic.
It's a fantastic unique way to advertise your business
or as a keepsake for your family & friends.
Here are some of the other wonderful personilsed
items you can buy from Lisa's shop:
I hope you'll checkout Lisa's shop and see more of her fantastic products.
I received my Lip Balms as a prize.
All opinions expressed are my own.
No monies were received for this post.