I was lucky enough to be supplied
with a crochet pattern for a Jack Russell.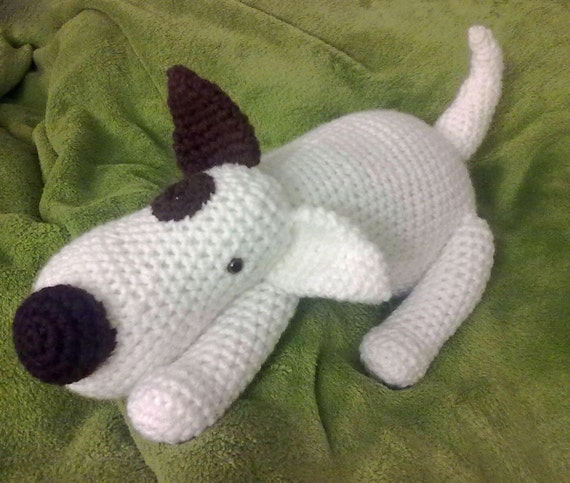 As you can see this is a fantastic pattern!
You can buy this pattern at:
for a very reasonable price!
Here is the one I made:
This was a fantastic pattern to follow.
Easy clear instructions.
If you know how to sc in the round, increasing & decreasing
then you can manage this pattern.
I didn't have a single issue with the pattern
and would highly recommend it.
I give this pattern a 5 out of 5.
Little Red Loves Spot
and he is a new firm favorite in our household.
I'm thinking of making a couple up for presents
as I am sure some of the kids we know would love one.
I would like to say a huge thank you to
Gina Renee' Padilla
for being kind enough to give me a copy of this pattern!
as Gina has loads of other amazing patterns: